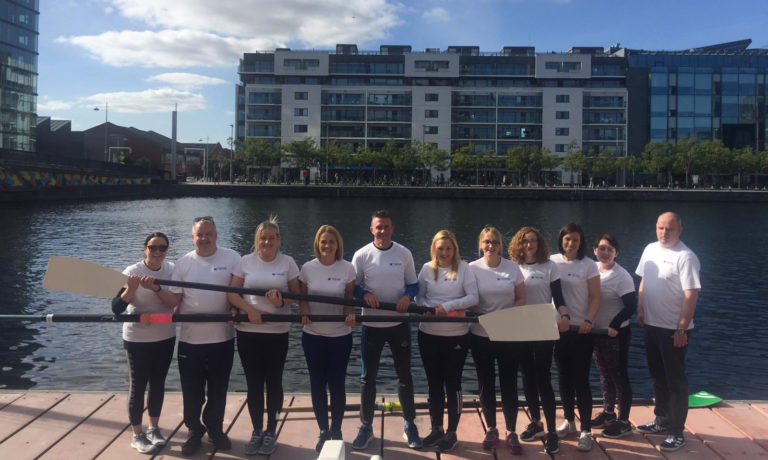 2018 Docklands Regatta
The Thomond Team were out in force again to showcase their sporting prowess, this time on the water. The blue jackets were dusted off and ready for more action.
Thomond entered two teams for the 2018 Docklands Rowing Regatta in Dublin last week. Those who know, row apparently. We'll see…
It was certainly an education, we learned terms like, 'strike position', 'feathering', 'long and slow' but yet Lorraine determined, "The most interesting fact of the day, John owns tracksuit bottoms".
After our rowing lesson, we fuelled up and were ready to race. You could have nearly mistaken it for the Cambridge Boat race with the rivalry and trash talk between the two Thomond teams. Sadly, Cambridge or Oxford, we were not! But we pulled like dogs and we sure did have a lot of fun.
Thanks to Niall and the Crew Class for a great day.