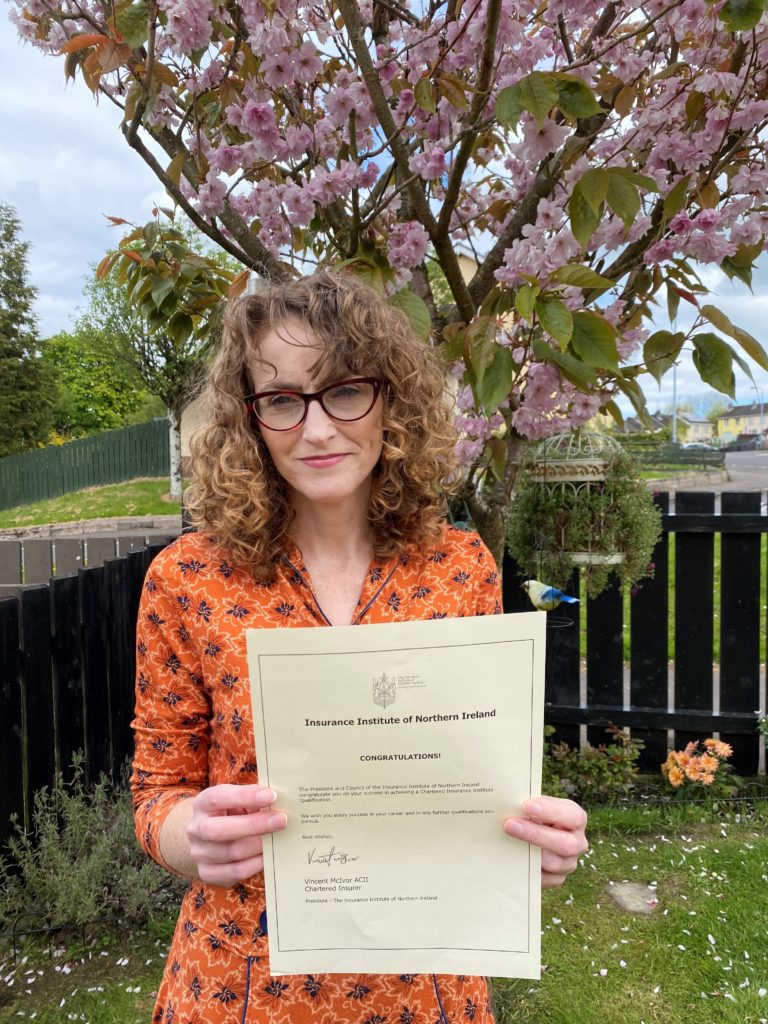 Congratulations Joy – 1st Place in ACII Examinations !!
Thomond would like to congratulate Joy Ramsey on winning the EA Davies & Donald Davies Memorial Award for finishing in 1st Place in the recent ACII examinations.
In fact this is the second time Joy has scooped such an award with The Insurance Institute of Northern Ireland having won the William Dawson Wynne Trophy for achieving 1st place when she completed the Chartered Insurance Diploma Certificate. She's also following in the footsteps of fellow Thomond Underwriter, Lorraine Simpson, who also achieved 1st place in her ACII exams and won the same award a few years back.
Joy has been with Thomond for the last 12 years and has over 19 years experience in Insurance. We are very proud of one of our most Senior Underwriters on this fabulous achievement.
Well done Joy !!